The Gulfport Tea Party of 2000



We have all read about the "Boston Tea Party," but now, the Gulfport Tea Party can be added to the chronicles of history! It has been said that 'history is doomed to repeat itself,' but there was no doom and gloom on this glorious day!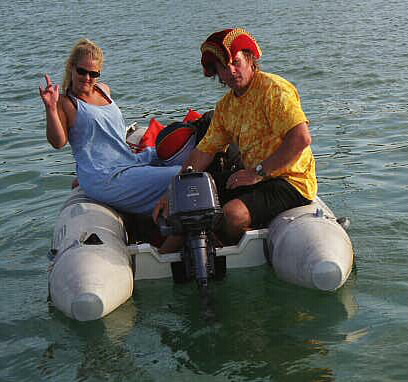 It was another sunny day in Florida on May 6, 2000….and those present in boats (including Quintessence from Boston, Mass.) and on surrounding lands witnessed the entry of dozens of boats into the Longboat Key anchorage, including Cap'n Emma, the dog and Admiral Nelson, the cat. Yeah, yeah, we know it's the Gulfport Tea Party but we are Loonys and this was much more fun!
The U.S.N. Loony banner was proudly displayed and dozens of dinghys circled the boats in the anchorage then scrambled aboard Tacachale and Can't Dance where tea boxes and tea bags were waved about.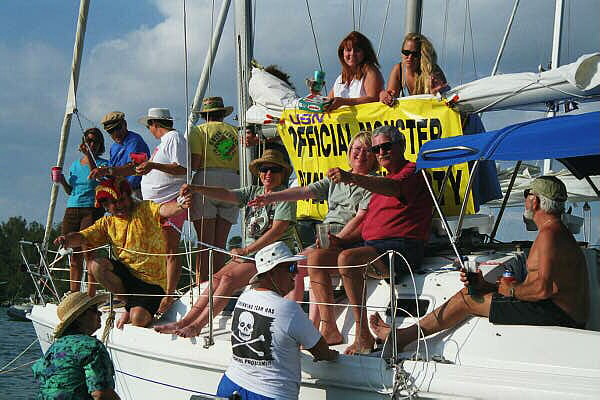 Great noises were made declaring the U.S. National Loony Party as an entity and love for all Loonys everywhere….much merriment followed.
(Qualifier: Rest assured that we are "environmentally correct". "Green" Tea was utilized and no items or products polluted the waters.)